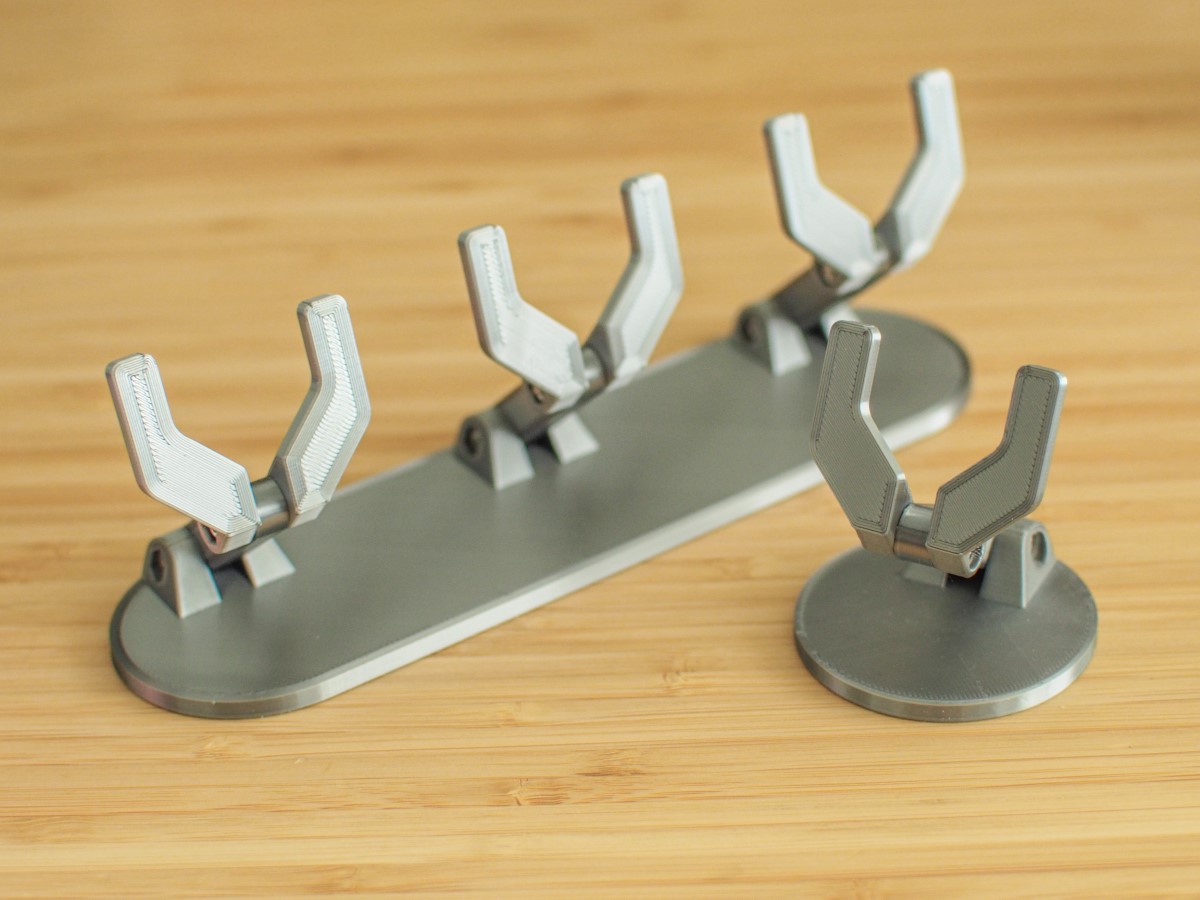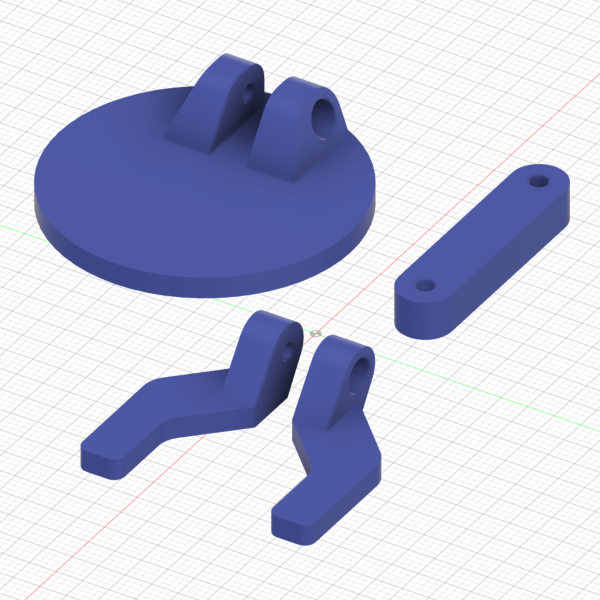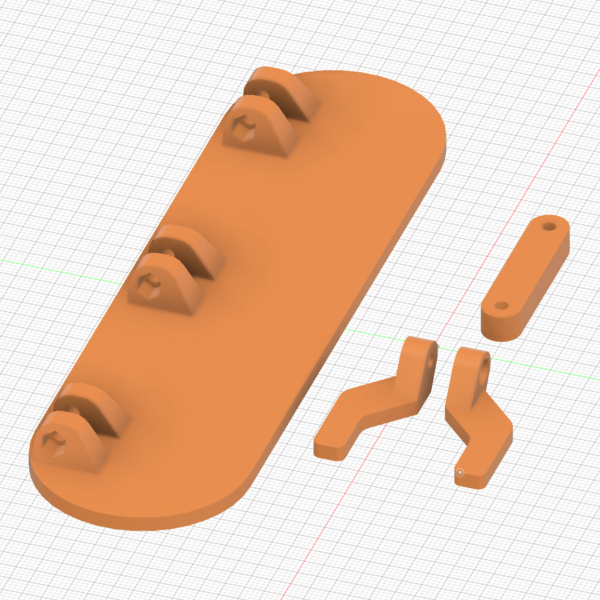 A return top display stand with articulated arm(s) to adjust height and angle
Hardware needed (Single)
M3 x 16mm screw (x2)
M3 hex nut (x2)
Hardware needed (Triple)
M3 x 16mm screw (x6). They have to be tightened perpendicularly, so hex head and allen key highly recommended.
M3 hex nut (x6)
Tips on printing
Print all parts (base, arm, holders) with orientations as is, shown in the pictures above. They should not require supports.
Use at least 20% infill.
When printing the base, use at least 2mm (5 lines for 0.4mm/line) on walls. This is to ensure the arm joint has sufficient adhesion on the base, otherwise the joint might snap off as you tighten the screws.
Triple base comes with a "center arm" at only 6.6mm thick which is skinnier than the regular arm at 7mm thick, otherwise they are identical. Using a regular arm for the center is fine, but might warp the base a little bit.