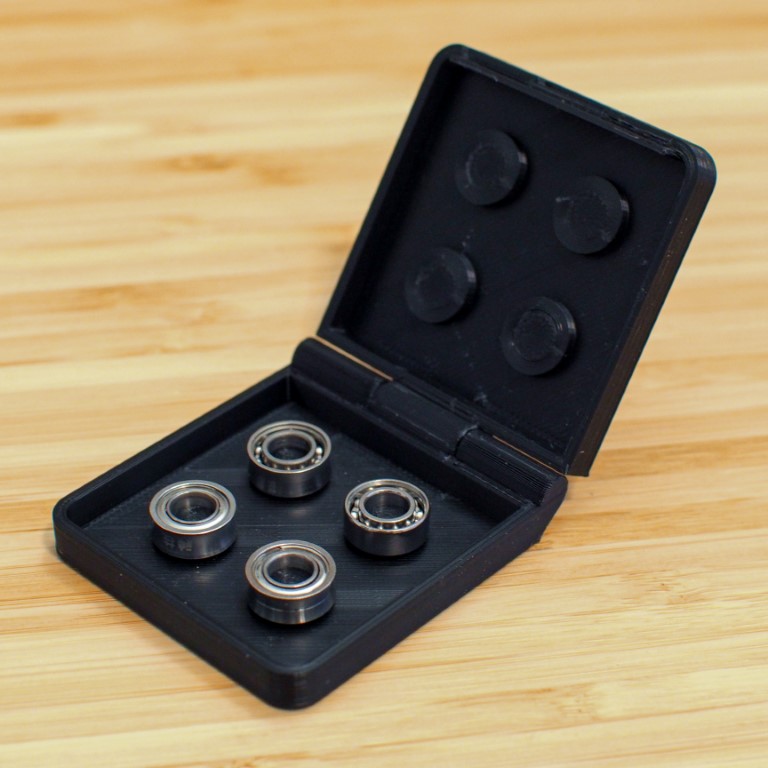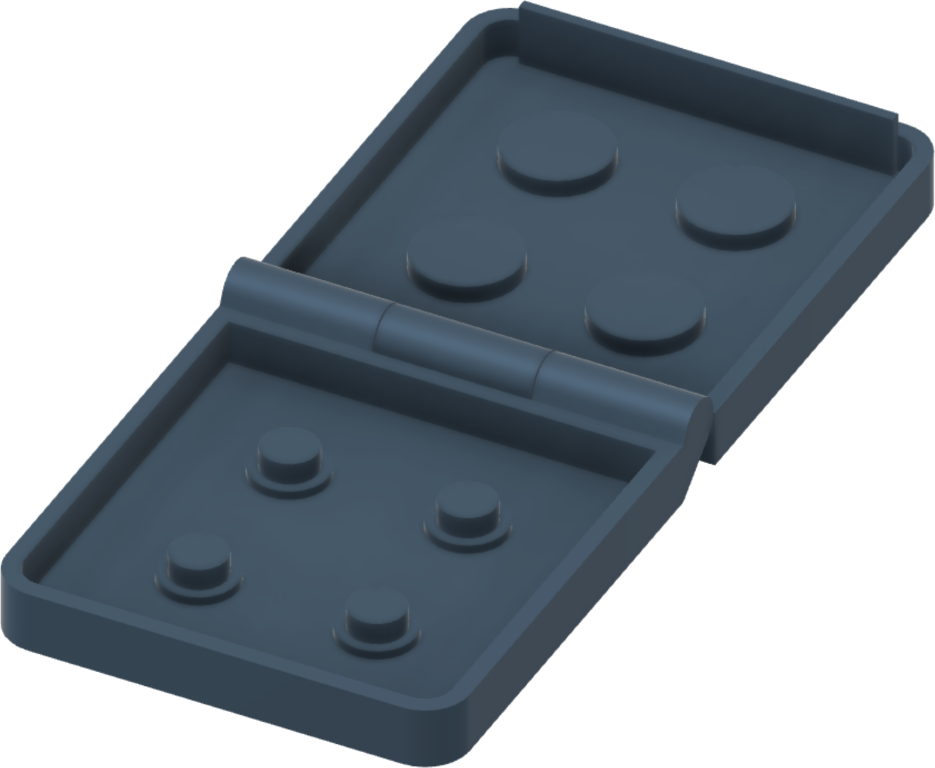 A small case that fits four C-bearings for storage or fidgeting
When closed it's about 52mm x 58mm x 18mmm



Tips on printing
Print as-is, with no support. The hinge on the lid is printed in place.
Adjust flow rate, and scale in x and y for a perfect fit against bearings.
Use enough walls to ensure the bearing posts have sufficient adhesion with the case itself.
The closing mechanism requires the "flap" on the lid of the case to fit into the bottom part with just enough friction so the lid doesn't come open, and is still lose enough to be opened by hand. See this video on how it's supposed to come out.